We offer a wide range of web design services and packages to suit all types of business requirements. Whether you are just looking for a graphic designer, web developer or launching a new venture — xLAB has the solution for you.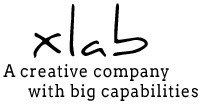 We work for startups to listed companies and have some of renowned clients as a feather in our cap and journey still continues.
Have an idea or project?
E-mail
or call
+91-982-870-0333
. Lets join hands for a great product together. We are eager to hear from you.
Get a quote, its free!